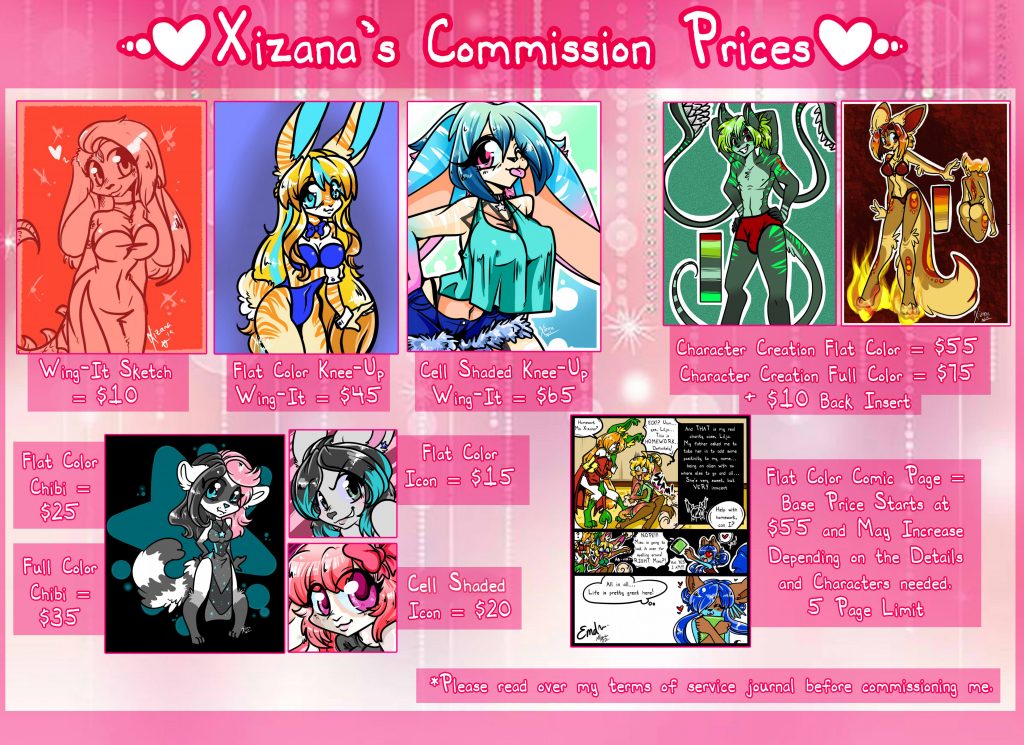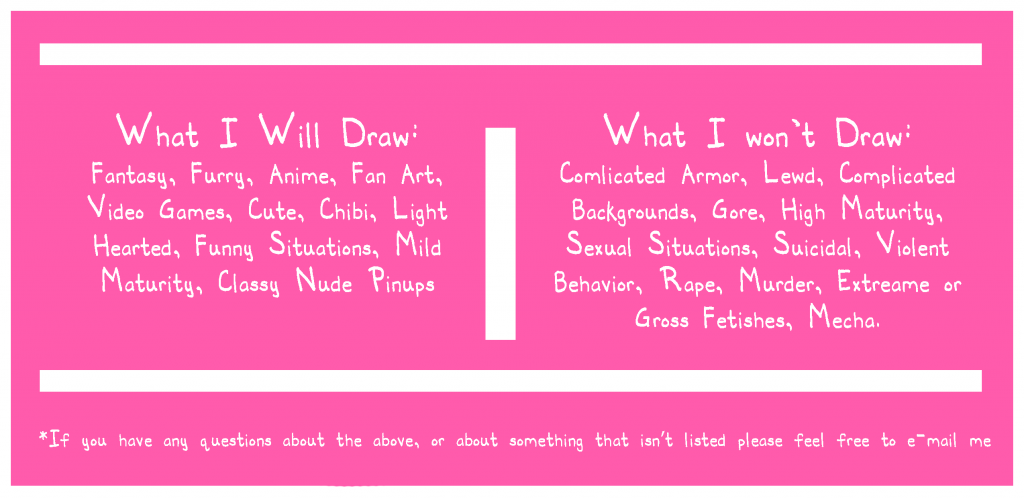 When sending me an e-mail about a potential commission please fill out the form below. Please understand I might turn down your offer, depending on how many commissions I have on que, or things going on in my home life. Please make sure you read my Terms and Conditions before commissioning me.
Title the e-mail: Your Name – Commission Request
Name:
Paypal:
Commission Type:
Idea*
Number of characters**
References***
Anything extra I need to know.
* Ideas with a background or extra props may have an upcharge
** The prices listed above are for one character images. If you would like a second, third, fourth character please take the total and multiply it but the number of characters you are hoping to have. Example: Flat color image, two characters would be $45 x 2 = $90
*** Complex characters, characters with wings, or characters with extra appendages may have an upcharge.